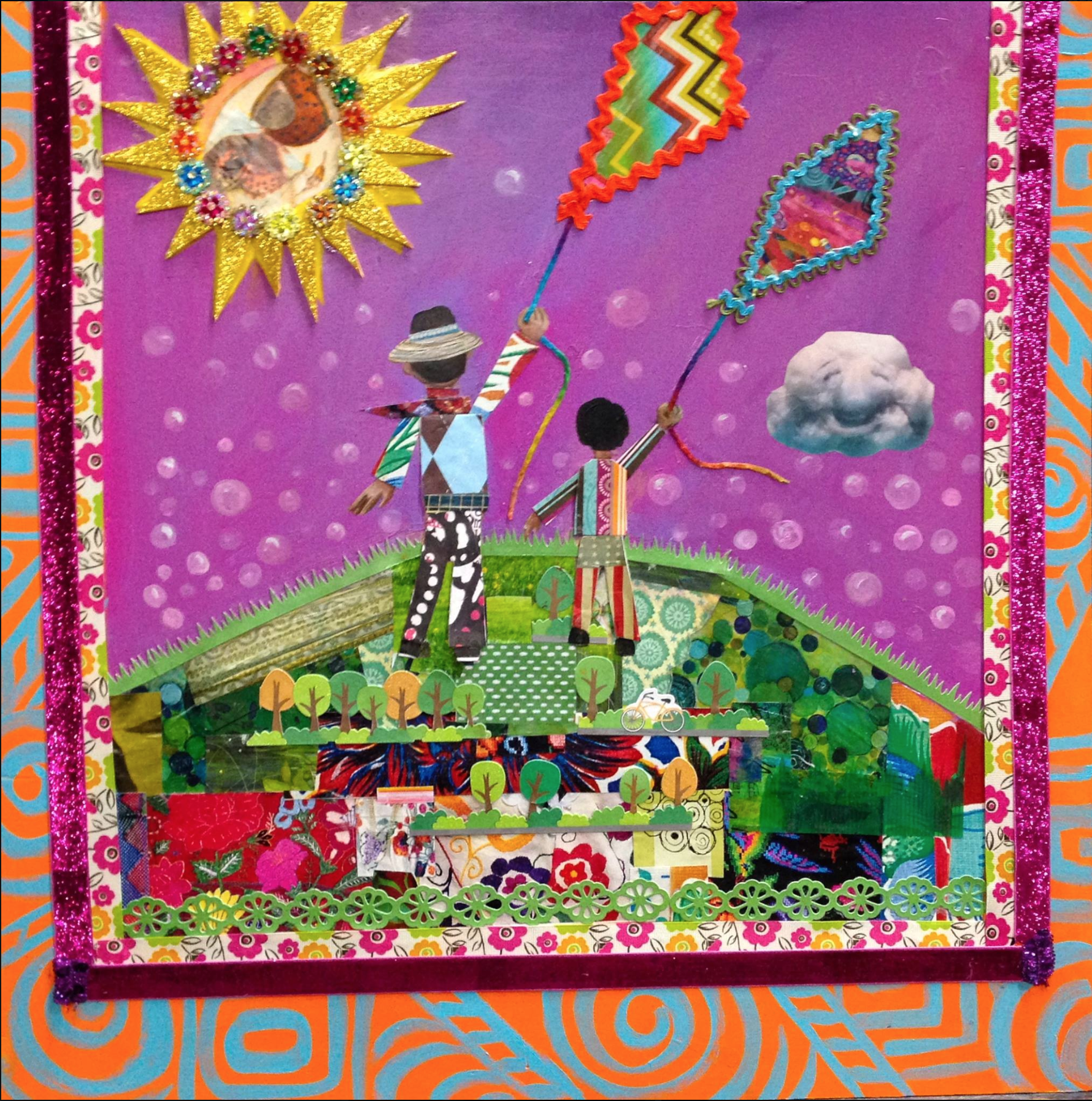 "Papalote" means Butterfly
The purpose of this project is to help the children affected by the deportation of one of their parents deal with the emotional trauma caused by the separation. My primary focus is providing a fun and comfortable environment where they can express those emotions through their individual creative skills (painting, drawing, and collage.). As a tribute to the deported relative, The kites incorporate a remnant of clothing that they left behind. The concept of the art installation is to simulate the kites in flight conveying that by attaching their emotions to the kites, they are released, and the children can begin to heal within a caring community. My hope is that the children and families affected by deportation are given a voice to express their stories. I also hope that through the Papalote Project, I can raise awareness in our community about the tragic impact that our immigration policies are having on people, and hopefully move the public to political action to resolve this crisis.
The exhibit, titled El Papalote Mágico (The Magic Kite), features handmade kites created by these children was on display at Levine Museum in February of 2013. Presented in conjunction with the museum's Latino New South project, El Papalote Mágico has already sparked interest and feedback from visitors.
For each person detained in immigration actions, an estimated additional 3.5 people are directly affected. Those affected are mothers, fathers, children and spouses.
An estimated 129,000 people were placed in detention proceedings during 2012, many of them through the efforts of local law-enforcement agencies that partner with the Department of Homeland Security. This means that immigration proceedings have disrupted an estimated 451,500 lives in the U.S so far this year. As both a Mexican immigrant and an artist, I feel that it is very important to document this moment in the social history of America with my art.
The workshop was facilitated at Our Lady of Guadalupe Catholic Church in Charlotte, North Carolina.
I imagined the story while on a brisk walk one day in early 2013. I wanted to tell the story of many children who are separated from their families by deportations in Charlotte N.C. During my residency at the McColl Center for Art and Innovation in 2014, I completed the 24 panels that tell the story of The Magic Kite. After completing the panels, I was introduced to the Children's Theatre of Charlotte by a mutual friend, and after a tense and somewhat intimidating "pitch meeting" the Magic Kite original production got the Green Light!